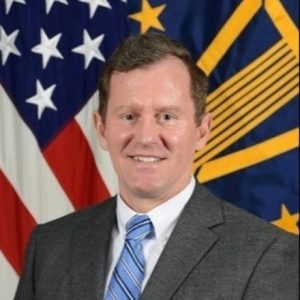 Mr. James A. Faist, Director of Defense Research and Engineering for Advanced Capabilities, Office of the Secretary of Defense
Morning Keynote – Wednesday, April 3, 2019
Bio: Mr. James "Jim" A. Faist is the Director of Defense Research and Engineering for Advanced Capabilities, reporting directly to the Under Secretary of Defense Research and Engineering within the Office of the Secretary of Defense. Jim directs an organization whose mission is to recognize, explore, and accelerate the development and integration of new technology to maintain U.S. technological superiority. He is responsible for establishing a Department of Defense joint mission engineering capability, oversight of developmental testing and test facilities as well as demonstration and validation of technology prototype and rapid fielding activities. Jim serves as the mission area advisor for warfighter portfolios in hypersonics, space, autonomy, and networked command, control, and communication architectures. He also provides independent technical risk assessments of major acquisition programs.
Jim has an extensive career in industry and government in national defense, including progressive responsibilities and experience in military operations, advanced technologies, system development, engineering leadership, and program management. He is a recognized expert in advanced sensors, weapons, and electronic warfare for space, air, and ground capabilities.
Faist was a chief engineer for the Northrop Grumman and Harris Corporations. He held senior executive positions at Schafer Corporation, Trident Systems Incorporated, and System Planning Corporation. Prior to his work in the industry, he served in the United States Air Force as a Weapons Systems Officer and an Electronic Warfare Officer in the F-4D/E Phantom II fighter aircraft.
Jim earned a Bachelor of Science in Electrical Engineering from Virginia Military Institute in Lexington, Virginia, and a Master of Science in Electrical Engineering from Cornell University in Ithaca, New York, with emphasis on microwave and power systems. During his career he received numerous performance awards and honors from the U.S. Air Force, academia, and industry.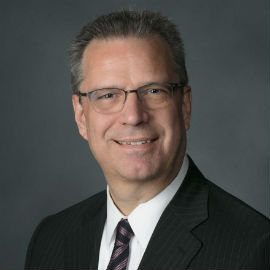 Jeffrey J. Wilcox, Lockheed Martin
Engineering in the Digital Age
Afternoon Keynote – Wednesday, April 3, 2019
Bio:
Jeffrey (Jeff) Wilcox is Vice President for Digital Transformation at Lockheed Martin. He oversees the Digital Transformation Office (DTO) and is responsible for the design, development, and implementation of Lockheed Martin's operations strategy. This office is chartered with leveraging emerging digital technologies to transform systems design, production, and sustainment and ensuring the workforce and systems are in place to enable successful transformation.
Previously, Mr. Wilcox served as Vice President for Engineering and Program Operations for Lockheed Martin. In this capacity, he was responsible for the effectiveness and efficiency of the engineering, program management, production operations and sustainment functions across the enterprise.
Prior to that role, Mr. Wilcox served as Vice President for Corporate Engineering where he was responsible for the engineering enterprise, ensuring that the right people, processes, tools, and technologies were in place to successfully deliver innovative engineering solutions to customers' most complex challenges. Prior to joining Lockheed Martin, Mr. Wilcox served for 17 years with Science Applications International Corporation (SAIC).
Mr. Wilcox earned his Bachelor of Science degree in biomedical engineering from Case Western Reserve University and his Master of Science degree in electrical engineering from Drexel University. He holds an honorary doctorate of engineering from Stevens Institute of Technology.
He is chairman of the NIST Manufacturing Extension Partnership National Advisory Board and serves on the Advanced Robotics for Manufacturing Board as well as on multiple industry and university advisory boards. Mr. Wilcox is an adjunct professor in the Department of Biochemistry and Molecular & Cellular Biology at Georgetown University, an Associate Fellow of the American Institute of Aeronautics and Astronautics, and a senior member of the Institute of Electrical and Electronics Engineers.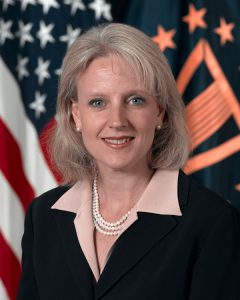 Kristen Baldwin, Deputy Director, Strategic Technology Protection and Exploitation, Research and Engineering Enterprise, Office of the Secretary of Defense
Morning Keynote – Thursday, April 4, 2019
Ms. Kristen J. Baldwin was appointed the Deputy Director, Strategic Technology Protection and Exploitation in September 2018. In this role, Ms. Baldwin serves the Under Secretary of Defense for Research and Engineering as the Department of Defense (DoD) lead for maintaining technology advantage by mitigating exploitation and vulnerabilities of critical missions, programs, technologies, and the industrial base. Ms. Baldwin oversees program protection policy and related hardware and software assurance, anti-tamper, and critical technical information protection practices. She oversees the DoD National Manufacturing Institutes and the Manufacturing Technology program. Ms. Baldwin leads the DoD strategy for Trusted and Assured Systems, Microelectronics Innovation for National Security, and the Joint Federated Assurance Center.
Before this appointment, Ms. Baldwin served as the Acting Deputy Assistant Secretary of Defense for Systems Engineering (DASD(SE)) and Principal Deputy, Systems Engineering, overseeing engineering policy, practice, and the DoD engineering workforce. She led digital engineering, system security engineering, and system of systems engineering initiatives and was a founder of the Systems Engineering Research Center, a University Affiliated Research Center.
A member of the Senior Executive Service since 2007, Ms. Baldwin served as Deputy Director, Software Engineering and System Assurance. Before joining the Office of the Secretary of Defense, Ms. Baldwin served as a science and technology advisor in the Army's Office of the Deputy Chief of Staff for Operations and Plans. She began her career at the U.S. Army's Armament Research, Development, and Engineering Center, Picatinny Arsenal.
Ms. Baldwin is a recipient of the Meritorious Presidential Rank award in recognition of exemplary service, and the National Defense Industrial Association Lt Gen Thomas R. Ferguson, Jr., Systems Engineering Excellence Award. She holds a Bachelor of Science in Mechanical Engineering from Virginia Tech and a Master of Systems Management from the Florida Institute of Technology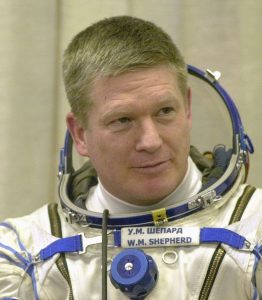 CAPT. (ret) William Shepherd, Captain, US Navy, NASA Astronaut, Science Advisor, US Special Operations Command
Engineering Cultures and the International Space Station
Bio: Capt Shepherd is a retired Navy SEAL and United States Astronaut. He was a SEAL platoon commander and operations officer. Shepherd was selected for the NASA astronaut corps in 1984. He completed three flights as a mission specialist on STS-27 Atlantis, STS-41 Discovery, and STS-52 Columbia, and was the commander of the Expedition-1 crew on the International Space Station. In 1993, Capt Shepherd was assigned as the Program Manager for the International Space Station. He retired from active duty in 2002, and served as USSOCOM from 2008 to 2011 as Science Advisory, where he managed the Special Operations Forces' science and technology portfolio. Capt Shepherd's awards include the National Intelligence Metal, NASA's "Steve Thorne" Airmanship Award, the komarov Diploma, The Spirit of St. Louis Medal, the Gagarin Gold Medal, the Robert H. Goddard Trophy, and the Congressional Space medal of Honor. Capt Shepherd was recently designed "Honorary naval Aviator Number 30" by the Chief of Naval Air Warfare.